A printed dress or girls romper really doesnt need much styling. You simply add a solid hair scrunchie with your shoes of choice and you have the perfect kids cheetah printed outfit. Below feast your eyes on these cute finds.


6 Lovely Cheetah Print Dresses for Baby, Toddler & Tween Girls
1. First on the list is this lovely sleeveless Leopard Print Swing Dress for toddler and tween girls. The knit fabric makes this dress super soft and flowy. Sizes available are 4-14 tweens. (Navies Place)
3. Now this printed Cheetah dress is the most casual of them all. I love how it's made from the jersey tshirt fabric. Sizes 12m-5t. (Old Navy)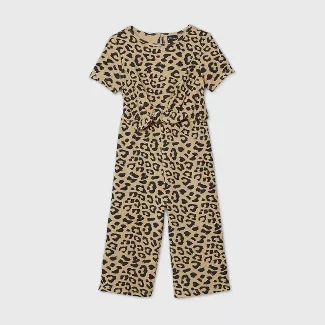 4. This Leopard outfit technically isnt a dress but it's still adorably cute so it goes down in the books as well. The Front Tie Leopard Romper. Sizes available are 12m-5t. (Target).
5. Another Romper but for the tween girls as well. It features a ruffle armhole and belted waist. Sizes available are 6-12Yr. (Shein)
6. Now this one is definitely for the older girls. Something for a school dance of that sort. Sizes 10-16Yr. (UTD Fashion)
I hope you've found this post helpful in finding a lovely cheetah print outfit for girls. Cheetah/Leopard print is so stylish ti literally only need the simplest of accessories to complete an outfit. Until next time, see ya friends.